Senior dating — new chances
When it comes to age and relationships, a lot of individuals get it wrong. Your age is determined by how you feel, not by how many years you have lived. When you recognize that you are the only one who can decide how things will turn out, you can become extremely youthful and energetic – your soul never ages. And having a spouse who will make you feel loved, needed, and valuable is an essential component of this. Don't believe you've run out of opportunities. A committed relationship will bring fresh feelings, meaning, and motivation into your life. This is what gives you confidence for tomorrow since you know you can always count on someone.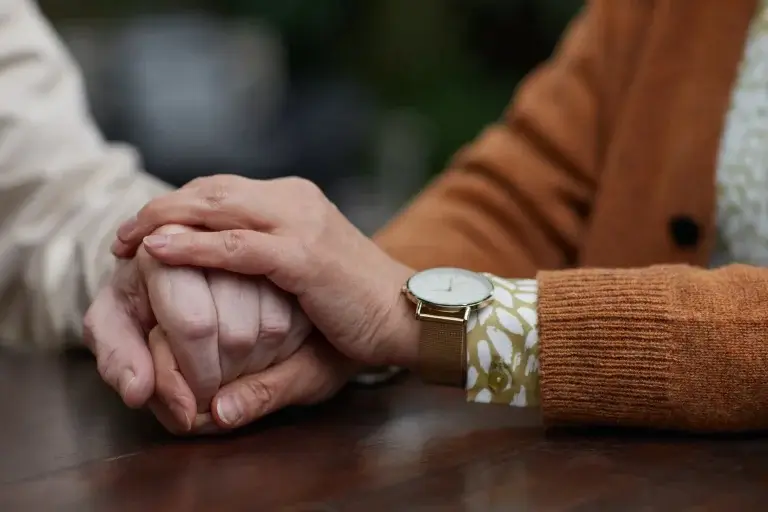 It is a privilege for us to assist you in finding a compatible spouse. Join DateJasmin to meet other people who are looking for a relationship. Our service focuses on a large number of intriguing people, ease of use, and guaranteed results. If you're interested in learning how to use it and what you should know to get started, read this short guide we've put together just for you!
What's the problem?
To fix a problem, you must first determine its nature. To put it another way, you need to know exactly what problem you're trying to solve before you can find the best answer. It's all too typical for people to mix up different issues, which leads to more troubles. As a result, divorced people frequently believe that their biggest difficulty is their age, whereas, in reality, the real issue a small number of potential partners around. We'd like to provide you additional instances like these and explain how to handle them properly. As a result, we've compiled a list of typical issues, along with some helpful hints and a viable solution. A person who has been left alone after being in relationships or after a long break faces the following challenges:
A long way. You have no idea what to do in the dating world, despite the fact that you are now an experienced man or woman who understands how to develop a better version of a relationship and recognizes one's needs and possibilities. How should you flirt with strangers? Where should you look for potential partners? And so forth. You must understand that focusing on the positive aspects of this feature is far more beneficial. Your experience will equip you with a variety of advantages, including a greater grasp of your own goals and responsibilities. 

Age is a factor. Why do we usually see age as a problem? We lose our energy as we age, become less beautiful, and become overburdened with worry. This leads us to believe that we will be unable to find a new companion since we will be unable to compete with youthful, full of dedication lads and girls. However, the truth is that there is always someone out there who loves you despite your flaws. And being older than other people is not a downside — it's a difference that makes you a human being with your strengths and weaknesses And it's impossible to say whether people get better or worse as they become older. We are all lovely and deserving of affection.

Echo of the past. Your previous life may play a role in your new relationship. One of the most common scenarios involves children. It may seem rather unbelievable that you will find a nice partner who will accept your kids and become a full member of your family. That's why single seniors may be afraid of new relationships.
Getting yourself out of trouble
First and foremost, get yourself ready for new partnerships. What's the best way to do it and why do you need it? The reasons are straightforward: to improve matchmaking quality and achieve success in the search. It's a little more complicated in terms of how to execute it, but it's still not difficult. It's critical to understand what you're seeking and what you require right now. You can choose a course based on your circumstances. Here are a few scenarios to assist you to figure out your actual needs:
People after a long break. People are yearning for fresh feelings, a fresh source of energy, and inspiration in this scenario. Singles who have been alone for a long period must fill the void in their lives and release all of their accumulated emotions. Don't be hesitant to consider younger partners for relationships because they can provide you with all you desire and be honest.

One who is divorced. This scenario is more complicated than the last, but that doesn't mean you can't handle it. It all depends on the quality of marriage you had. Was it a positive or negative experience? If you were happy with your last marriage, you'll need a strong, experienced partner to help you let your past go. If you're delighted you're no longer married, you should base your current relationship on what went wrong.

A widowed individual. In this case, there are no distinct forms of mindsets. Even if you had a difficult marriage, losing a loved one is never easy. A mourning person requires a strong connection that is as committed as possible. Do not look for a partner that is young and inexperienced.
Benefits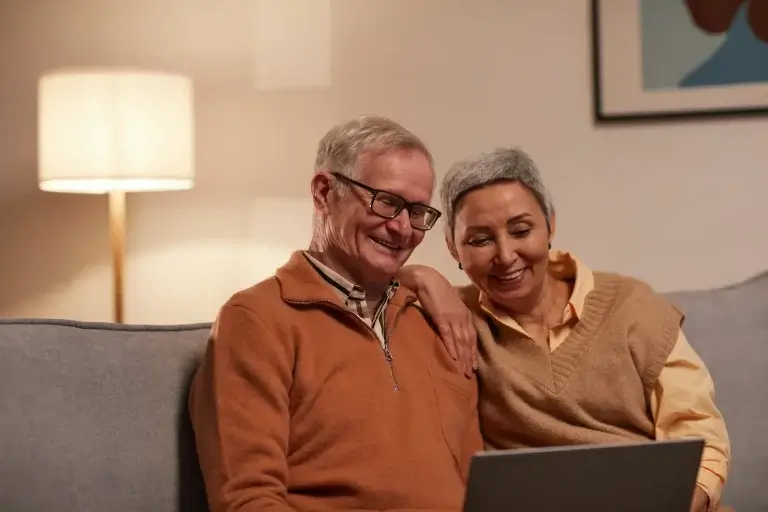 There are two sides to each of the three scenarios. Since you have much to deal with, it's crucial to know what you'll get out of a given type of connection. This is the kind of long-term investment that will pay off. Here are some of the advantages you could get:
It's incredible to date a single senior who hasn't had a romance in a long time. You will receive a great deal of attention, care, and exciting moments. The start of such a relationship is always interesting and full of surprises. You'll never get tired of it.

If you don't mind dating a divorced senior, you'll be pleasantly surprised to learn that following divorce, folks become considerably more tender. In family life, experience is quite valuable. With someone who knows how to do it, it's much easier to create a close-knit family.

Those who persevere in the face of adversity grow in strength. All of your efforts and emotions spent assisting your widowed companion will be multiplied.
DateJasmin — the best solution
Now that you've identified the issue you're seeking to solve, it's time to reveal the solution. Online dating is the most effective answer for all of these problems. Special senior dating services can assist you in overcoming the bulk of hurdles and achieving achievement. Become a member of a big community of like-minded people by registering on dedicated websites. In the blink of an eye, you can connect with people from various countries and seek a companion who fulfills all of your criteria. Furthermore, when you join a specialized service, you can rest assured that all members are looking for a companion and that they are open to dating a senior man or woman. It would take a long time to detail all of the benefits of this strategy, but here are the most important ones:
There are no dangers. Signing up for such sites is free, and you can use them for as long as you wish. You can even achieve your objectives without spending any money! This implies you have nothing to lose by trying internet dating.

Convenience is important. In contrast to real life, where you must waste a lot of time looking for a spouse, go outside, and spend a lot of money, internet services allow you to conduct your search without ever leaving your home. Thanks to well-developed, helpful mobile apps and mobile versions of websites, you may be anywhere. 

Options. Any website for single individuals has a far broader community than your real-life social circle. You have a 100% possibility of finding the spouse of your dreams here.
Helpful pieces of advice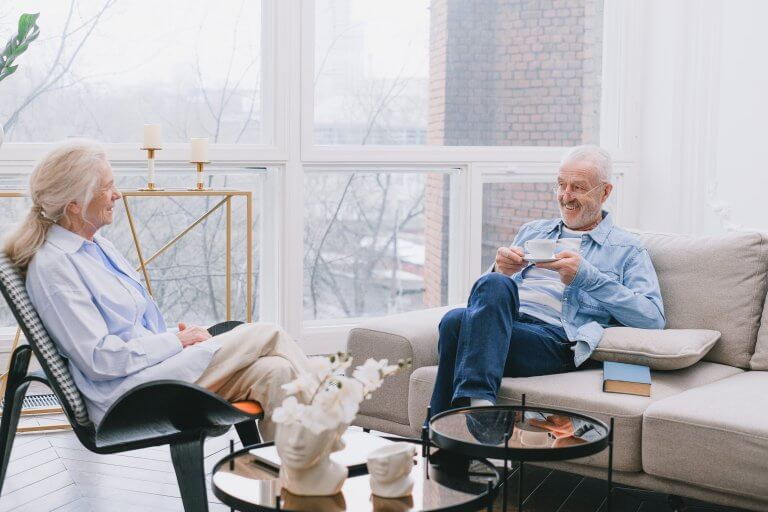 The quickest path to success is what you're all looking for. But life isn't a game, and utilizing a cheat code won't get you amazing results. So, success on free dating sites for older people requires hard work, important knowledge, and a little luck. Taking the following steps will help you improve:
Make all of the necessary preparations. If you are well-prepared, finding love even if you are no longer young is not a difficult task. First and foremost, define your goals in order to limit the scope of your search. Are you looking for a long-term partner? Or are you looking for a non-serious relationship and need some downtime? Consider what you truly require at this time and who you would like to be your companion. Draw on your previous experiences to help you create this image.
Make a good effort. There are a variety of life hacks for getting the most out of the site's functionality and increasing productivity. One of these is your profile, which contains your personal information. You must make it interesting, vibrant, and catchy. Upload your finest photos, utilize only factual information, don't expose too much personal information to other users, and make your profile reasonably informative. You should also pay attention to how you carry yourself. The messaging system on any dating platform is crucial, and coming up with a unique approach to greet potential mates is a fantastic idea.

Don't be a scrooge. Premium content on the

senior meet dating site

is inexpensive, and it comes with a number of benefits that will make your search much easier. Despite the fact that you can stay a free member, you should consider both choices. This will provide you a thorough picture of the service's capabilities, allowing you to decide whether or not extra features are necessary. This is, at the very least, reasonable.

Please take your time with this. Keep in mind that the most critical component is consistency. Fast outcomes are pointless if they lead to an early breakup of a partnership. You require a committed, appropriate companion who will fulfill all of your needs. While utilizing the search feature to discover someone like this is simple, having a few options is usually a good idea.

Maintain a positive outlook. The last thing to think about is your negative emotions. While this may appear to be self-evident, a huge number of users fail to see it. Keep your negative ideas to yourself; they'll only cause harm to the rest of the community. Being in the correct mindset is vital when it comes to dating and communicating. Relax and take everything in!
Conclusion
DateJasmin makes dating in your 60s and 70s as effortless as dating in your twenties and thirties. So, if you're a senior single, don't worry; it doesn't mean you're lonely forever. You may achieve the best outcome in the least amount of time if you use the proper solution. We are here to assist people in overcoming their difficulties and beginning to live new, loving lives. It's fantastic to have the chance to be in a meaningful relationship with someone who shares all of your interests and accepts you for who you are. And we should take advantage of this opportunity. So take a few minutes and go to one of the best senior dating sites right now to alter your life. This is an investment in the future that will swiftly bring benefits. Today, a few minutes can make a huge difference in the future. Are you willing to give it a shot? Or you will just sit here and fantasize about finding a soulmate who will look after you and share your values? Now is the time to sign up and receive more bonuses. Bring your pals along if they don't know how to improve their personal lives as well!