How is it — dating Russian women?
Making a family is a complex phenomenon that requires a lot of time, effort, and opportunities. It's essential to find the right person that will suit you in any aspect. It can be complicated to find a good wife when you don't know where to search. Men from the USA, Western Europe, and any other country in the world know that Russian girls are considered to be one of the best brides because they have many positive traits that suit family life. But it's not easy to find one. The reason is that Russian countries, such as Russia or Ukraine, for instance, are far enough, and you can't afford to travel to them just to meet new people.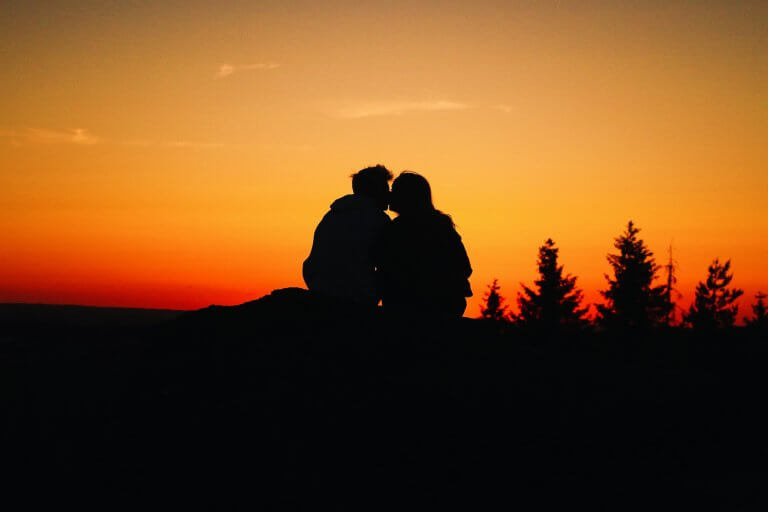 Let the internet help you with this task. Dedicated dating services can provide you with the possibility to connect with Russian girls who want the same — long-term relationships, marriage, and love. There is no need for you to leave your home. Read to know how DateJasmin works!
You will benefit from this choice ‌
If you have never heard about it, we'd like to tell you why it's a good idea to look for a Russian wife. Moreover, realizing the reasons why these women want to find a westerner for marriage will help you do everything right and get a committed relationship:
Russian countries have lower standards of living, compared to the USA or European countries. It's easier for you to ensure a stable, well-off life. This is essential for any woman.

Cultural peculiarities. Russian culture respects the family institution. However, men from these countries are less interested in creating a family, which makes Russian girls look for a soulmate abroad. Besides, housekeeping is an obligatory trait of any woman here.

Age. Russian women believe that it's necessary to marry before the age of 25. This means you can easily find a hot, young wife, which is also important. 

Commitment. It's considered absolutely inappropriate to cheat on your husband in Russian culture.  
The relationship you deserve
You don't probably want to have only one fantastic day. We bet you want to live the rest of your life happily married to your spouse. But do you really know what it means to have a wonderful relationship? Dating a Russian girl means your future marriage will be strong and enjoyable. Everything is explained by the unique mentality of these women and how they feel with other people. Anyway, let us quickly state what to expect. You will be glad to have such a loyal partner and assistant. Here are some facts you need to know:
Connection. Your spouse is your best friend that will never let you down and feel alone. Such connection is impossible to feel with any other person in the world. A true soulmate is your light in a pitch dark. Wherever you go, whatever you do, you are not alone anymore. When you are reaching this level of your relationship, you share everything together: love, happiness, pain, and sorrows.

No secrets. Trust is a base for all relationships. It's great to know that there is a person on the planet that will never lie to you. The place where people have no secrets from each other is called home. So try to establish the right tone since the very beginning because it's easier to make a new good habit instead of trying to get rid of old bad ones. 

Sexual life. Don't think about sexual life as something you should be ashamed of. Having sex with your partner because you love this person is a feeling that can't be compared to sex with no feelings. Plus, it's much safer, which is also good. Underrating such a big advantage is just not ok. 

Family. Not all people want to have kids, and this is a choice that we respect. But if you are a person who wants to create a family and raise children, this is a whole new world that can bring you emotions you never felt before. Dedicating your life to someone else makes you feel complete.
Exploring the place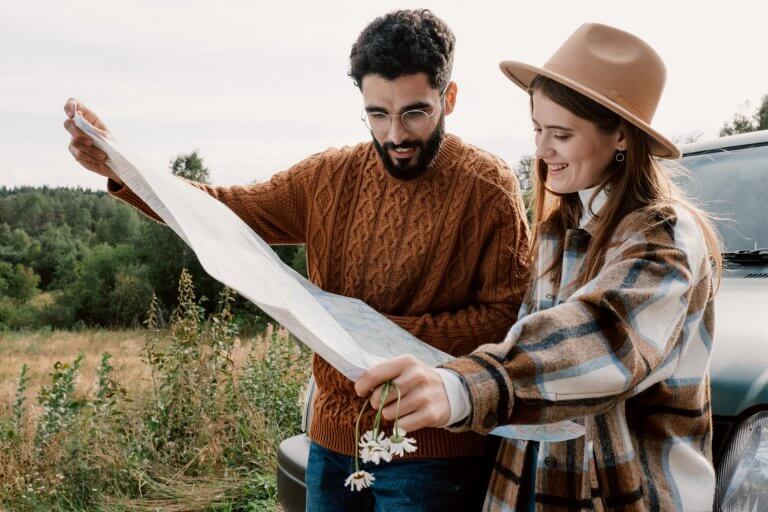 The first step toward achieving your objectives and becoming a contented man in love is to recognize your current situation. This implies that you should examine yourself and your circumstances in order to better grasp your options and requirements. You can't start looking for a treasure without a map, thus it's a vital aspect of the process. As a result, these preparations are similar to drawing a map or developing a plan.
What do we know so far? You're a thoughtful, long-term relationship type of guy. You're good to go if you're 18 or older. However, you must also provide the following events:
Community. Many people choose to choose a spouse based on their views, hobbies, or other factors. It's typical for religious persons, for example, to hunt for a soulmate among persons of the same confession. You will always be able to locate a community that suits your needs.

Objectives. Few of us have a mental image of our ideal partners. Furthermore, we rarely realize how we wish to organize our lives. To make your search easier and faster, consider what you want to have in the future: are you going to have children? What kind of companion should you have? And so forth.
Problems and idiosyncrasies Aren't it true that this isn't required the first time? You may have previous relationship experience, therefore you must resolve your issues before embarking on a new phase of your life. Divorced or bereaved folks frequently confront obstacles since they are unaware of their problems. It's critical to figure out what the issue is. 
Russian brides — dating sites
Let's move to the definition of dating services. What is it? It's a website where people register and create profiles with information about them to connect with each other. It's similar to social webs but it has a certain purpose. The most stunning Russian brides describe themselves so you can realize who you are talking to. Profiles are pretty informative, they include photos, personal details, and descriptions.
Create your own profile and share some interesting facts about you to make girls be interested in you. Remember that you have to provide only real information to avoid misleading in matching. 
Registration and verification
These procedures are simple, but it's good to know what to expect. Since your purpose is not a casual affair or a sex date, it's necessary to ensure the most accurate matching. That's why registration here is a bit more complex, compared to other dating services. First of all, specify your gender, age, location, preferences, and provide a valid email address. Then, answer some questions regarding your personality. You will also have to confirm your email address after registration to be able to start dating Russian beauties. But it's not the only verification procedure you can complete to prove you are a real person and to secure your dating experience. You can also confirm your phone number and supply the administration of a platform with an ID document. ‌
How to make women fall in love with you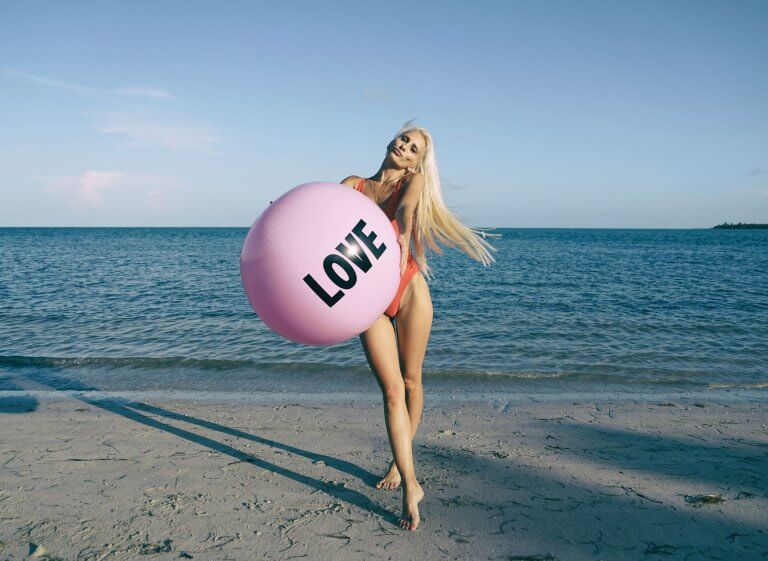 Of course, there is no ultimate life hack to make everyone love you. But you can increase your chances by keeping in mind some useful tips:
Stay positive. It's necessary to establish a good, comfortable atmosphere. Keep negative emotions aside, and your conversation will go well.

Think creatively. Usual pick-up lines and standard topics are not going to catch someone's attention. The best way to become interesting is to tell people something unique that they haven't heard yet.

Listen more. Women like when you are attentive and gentle. Besides, it's a great way to get to know a person better. It will help you realize how to behave yourself. 

Be a gentleman. Many Russian girls are trying to escape abusive relationships they had at home. Treat your potential partner as you are already married. 

Make yourself familiar with the culture. This will give you some extra points in any conversation. Especially if you will learn some words in the language of your match.

Be confident. Women like when you are sure about what you want and what you need. No one knows it better than you do. 
Safety
Users of dating services are always concerned about safety. Is it legal, are there scammers on such sites? Do not worry, DateJasmin is 100% safe to use. The information you provide is protected by the privacy policy. The 128-bit SSL encryption secures your connection. This means your data cannot be stolen or shared with third parties. Thanks to the verification procedures, there are no fake accounts. You can always be sure you have a conversation with a real person.
Another measure against violations, scammers, and inappropriate activity is a team of moderators. This team is supposed to monitor activities and ban accounts that do not obey terms of use. If you think you spotted something suspicious, submit a report to let the administration know about it.
Customer support
The customer support service also helps a lot. You can make an inquiry at any time if you have an issue. A support team will answer you as soon as possible. Just open a feedback template and describe your problem.
If you want to figure out everything on your own, you can visit a FAQ page that contains a lot of useful information. The most popular inquiries of all the time and common technical issues with the best solutions are here. 
Conclusion 
As you can see, it's easier than you think — to find a Russian bride. You won't be disappointed if you try. Besides, sites are free to sign up. Simple registration, intuitive interface, interesting features, and useful functions — all of these will help you make your life better. But don't forget to make your future wife's life more enjoyable too! It's a co-op, not a single game. Family life is complicated but it's the most wonderful thing you can have. With a woman from a Russian country, you can be sure that you are doing right. 
Hurry up and join large communities of like-minded people on the Russian dating site. This little article can guide you through the world of dating and lead you to happiness. It's time to take everything into your hands!