Foreign dating — open new doors
After a while, everything tends to become monotonous. We don't want to play with our favorite toys since they are no longer cool enough for us. Although we are constantly filled with nostalgia when we see something we had for a long time in the past, this does not mean we desire to recreate it. So, in order to feel better, we want to replace our hometown, friends, and people around us — our entire surroundings — with something new and unknown. Sure, this isn't the only reason people look for a spouse in another country, but it's a common one. Perhaps you wish to date someone from another country because you feel like you were born in the wrong place? Or maybe you're seeking a vacation fling?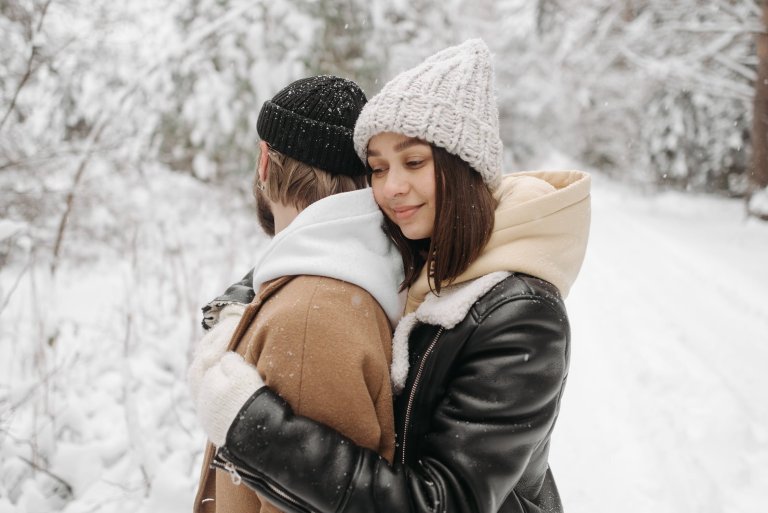 And we're ecstatic that we've been able to answer this question and make your life a little easier. Use DateJasmin, a dating site that brings together singles from all around the world. Here you'll find all of the features you'll need to get what you desire. And if you're interested in such a relationship, come along with us in this short post as we go through the most significant and intriguing features of online dating. Let's get started!
Prepare for a new life
Before making a decision that will change your life, you have to do all the necessary preparations. Regarding dating, you should clarify your aims, realize your needs, and calculate your opportunities. This allows you to achieve the best efficiency in what you are doing. So, make yourself familiar with the following tips:
Aims. The first thing you have to do is to choose the most suitable type of relationship for you. Not all of us need long-term, committed relationships that will lead to marriage and family life. Many people search for quick flings and casual dates. What comes to mature couples, they often want to find an arranged marriage. 

Preferences. A dating platform should be chosen, according to what you like and what you need. Looking for a mature woman? Excellent — there is a site for you. Do you believe that it's important to have a partner of the same confession? Join the like-minded community.

Possibilities. Do you mind traveling or even moving to another country? Or maybe you want to find a partner in your town? This also helps narrow down the field of search and get the results faster.
Reasons to start a relationship
We won't describe all the advantages of relationships but let us state some common situations when people need to be in love, and why it's good. This will help you realize if you need relationships at the moment: 
You feel like you have reached your goal. Some people just can't start relationships until they make a career or graduate from a university, or whatever. If you are one of them, you will be happy in marriage after reaching your aim because you can give more than ask.

You feel lonely. This is the most common case when a person doesn't feel like he is needed. Friends and colleagues can't give you this warmth. The family will be the way out for you because it's always with you, wherever you go.

Children. Children are important for the majority of people, and it's a serious reason to look for a partner. Thanks to such sites, you can find the best mother for your potential kids.

No motivation. The new relationship energy is a mix of inspiration, sense, and a source of strength. People are capable of doing much more for others rather than for themselves.

You have recently broken up. Love is the best cure for a broken heart. Do not rush in, but let you feel this again. If your previous experience was not good, you have to try

dating a foreign girl

and find your love later.
Pros and Cons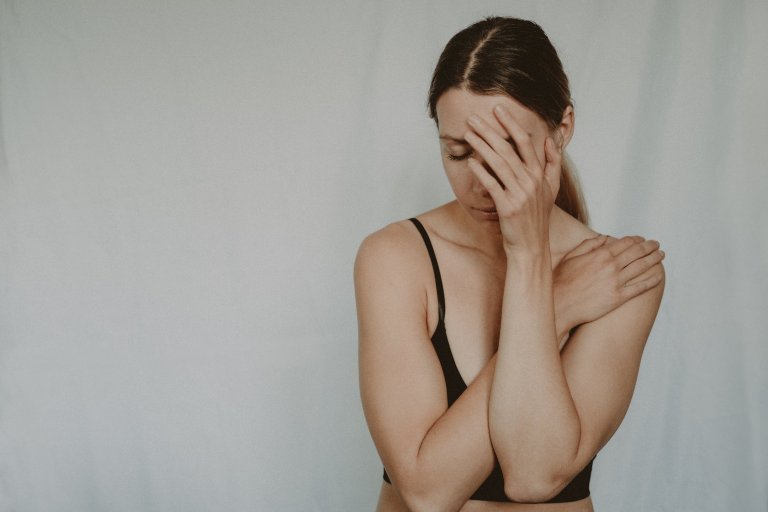 If you haven't yet determined what kind of partner you want, we recommend that you check into the benefits of such relationships. Perhaps it may assist you in forming your own view and reaching a conclusion. Anyway, it's always a good idea to be aware of the potential hazards as well as the benefits of any endeavor. Furthermore, this aids in the prevention of future issues, which is critical for the development of a healthy, conscious relationship. So, let's look at such partnerships from both men's and women's views.
Dating foreign men
Every circumstance is unique, and it's very impossible to find something that applies to all of them. As a result, we will refrain from discussing specific cases. We will primarily cover broad issues.
PROS:
Learn something new. We won't go into detail about this because it's a common advantage. When you date someone from another culture, you can learn a lot about their traditions, beliefs, and perspectives. Personal progress and self-improvement are what makes you feel alive.

Living conditions. Typically, women want a partner from a country with superior living standards in order to provide their future family with a financially secure and confident life free of hassles. Because males are thought to be protectors, earners, and so on, it's fantastic when you can find not just a soulmate but also someone who can carry your problems away.
Mentality is an important factor. Many girls who want to marry a foreign man are unable to cope with the attitude of the society in which they live. It could even be linked to some incredible situations, such as a high level of domestic violence, harassment, or prejudice in their country. As a result, all they want is a better life and a good relationship in a foreign country.
CONS:
There is a language barrier. This is a common occurrence, so we'll only mention it once. It's understandable that if you're dating someone from another nation, you can find yourself speaking various languages. Even if you both speak English, but it isn't your first language, it can be difficult to communicate with each other at times. At least until you've mastered one language sufficiently.

Cultural differences. Foreign men are not obligated to share all of your views on family life and how it is organized. When choosing a spouse, be cautious because it might be disastrous if you have diametrically opposed viewpoints on this issue. Other elements of life are less essential, and you can figure out how to deal with them, but when it comes to relationships, it's critical that you proceed in one way.
Dating foreign women
What about the men's point of view? Is there a difference? There are many commonalities, but there are also some distinct moments that you should be aware of.
PROS:
Learn something new. This feature is shared by both parties, which is fantastic. Such a benefit is a powerful motivator to pursue a career in foreign affairs.

Cultural differences. Family values are not promoted in all societies today. For example, Western philosophy emphasizes a successful job, self-sufficiency, and other attributes. We're not implying that they don't value the family unit, but some cultures, such as Russian and Ukrainian, place a greater emphasis on it. There are many more examples of such differences that lead men to seek a wife from another country. You might meet someone who knows you better than anyone else!

There is a private area. This is especially true for men since they seek out non-serious relationships far more frequently than women. Having a girlfriend thousands of miles away can be very handy since you are always in charge of your own life.

The way you look. Everyone cares about their appearance, especially in love situations. Men, on the other hand, are more concerned with their spouses' appearance. It's also no secret that we all have varied tastes. Some of us wish to date a beautiful Latina, while others fantasize about a petite Asian girl. The greatest method to realize your aspirations is to use foreign dating websites!
CONS:
There is a language barrier. Unfortunately, this is true in both situations.

There are strict guidelines. This also applies to several cultural quirks that may be oppressive to the majority of men. To avoid getting into difficulty, you must always become familiar with the culture of your possible spouse. This is especially important if you want to take your relationship to the next level and get closer.
DateJasmin Guide: How to use
foreign dating sites
efficiently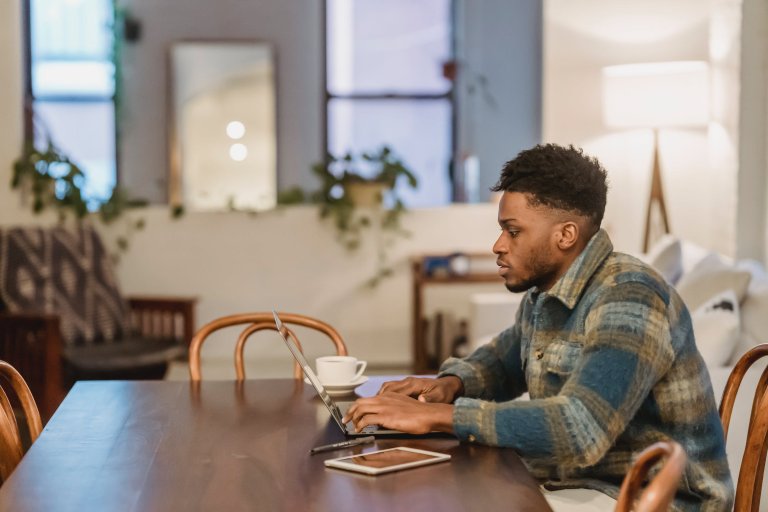 We don't think you need to be told how to register on a website or how to use its many functions. Anyone in the globe may simply become a member of a dating service and begin using it after only a few minutes on the site, thanks to well-developed user-friendly interfaces and gorgeous designs. But what you really need is step-by-step instruction on how to use accessibility features to accomplish achievement in the smallest amount of time!
Let's start with your profile, ignoring registration. This is one of the most significant aspects of any platform in this industry. Members' information is contained in profiles, which is an important aspect of online dating.
 Here is the way you can get maximum efficiency out of your profile:
Fill in the blanks. The first and most important rule is to fill out all of your profile information. This ensures accurate matching and proper operation of the search feature. It doesn't take long, and it's the only time you'll have to put in some effort.

Be truthful. Don't make any false statements about yourself. People modify images to make them look better and boost their chances of finding the relationship of their dreams. Low self-esteem and the fear of being rejected account for this. But the truth is that you'd rather get a no than waste your time attempting to create a relationship with someone who is only interested in your online image.
Create a unique element. Tell other members something unique about themselves by using the introduction fields and various statuses. Make your account stand out in a sea of similar accounts.

Keep the quality in mind. Professional photos can attract a large number of users to your profile. Make time to create a great photoset expressly for these goals, rather than being lazy.
The search
Applying numerous filters and looking for a compatible mate are not difficult tasks. The actual difficulties arise from the manner in which you should prepare for the search. This is something that many people overlook. You must consider the type of relationship you wish to have, as well as the characteristics of your partners. This is necessary for accurate matching. First and foremost, you must determine whether or not you are ready for meaningful relationships. If you don't want to start a family, casual dating is the way to go. If you have previous experience, analyze it and determine what you want to change in your future relationship.This is how you can make sure your compatibility level with new potential partners will be high enough to build a strong union.
Conclusion
Foreign dating is fascinating and complicated and it has become much more convenient, thanks to technologies. And now you know how to get your hands on what you desire. Isn't it a lot easier than you thought it would be? The reason for this is that we are terrified of what we don't understand. That is why it is our responsibility to inform others about such sites and how to properly use them. Furthermore, learning a few pointers on how to improve your relationships is beneficial. Please feel free to distribute this information. Love one another and give love to others!