Dating today: Life hacks and pieces of advice for all men
For both men and women, dating may be a frightening idea. But it doesn't have to be that way. Thankfully, the dating scene has evolved in recent years, and the traditional expectations of making the first move, picking up the tab, and meticulously planning every detail are no longer essential. The playing field has now been leveled, and women are just as likely as men to share responsibility and govern their romantic lives — but where do you begin?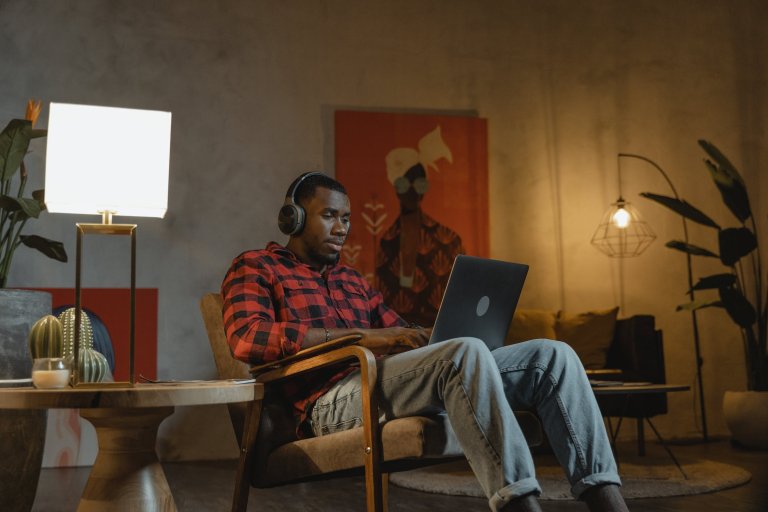 Many guys struggle with flirting, dating, and even presenting their sentiments while they are in a relationship due to the prevalent notion that males should not ask for help or communicate their thoughts. Men still seem to be bound by outdated norms of the past when it comes to matters of the heart, despite improvements in the dating environment and greater equality between the sexes.
So, if you're a single male who finds dating difficult, let us guide you through the shifting dating environment with our dating tips for men.
Follow the instructions
Do your best
Burying your feelings and focusing on work or other activities will not help you meet that special someone, whether you've had your heart shattered before or are extremely timid. You have to be in it to win it, just like the lottery – finding the right mate for you will be difficult if you do not put yourself out there.
Everything's okay
While dating may be a pleasant and exciting experience once you get into it, everyone feels nervous and confused when they first get back into it – especially if they haven't done so in a long time. Rather than avoiding it or hiding behind other obligations, embrace the moment and remember that any prospective matches will be apprehensive when they meet you for the first time.
Dating services — find the best option
With the advancement of technology, meeting people outside of your job and social networks has never been simpler. You have hundreds of dating sites at your fingertips, but with so many to choose from, finding the ideal one may be difficult. Consider yourself and the sort of person you want to attract before embarking on an online dating adventure. To choose the perfect online dating site for you, think about if you want a platform that focuses on hobbies, lifestyles, or even political or religious beliefs.
There are alternative ways to meet people if the notion of laboriously reading through profiles does not appeal to you or if you have tried it previously with little success. Matchmakers and introduction services are quickly becoming the preferred alternative for busy guys all across the United Kingdom. Your professional matchmaker will handle everything from writing your profile and organizing your photographs to sourcing and selecting the ideal introductions for you, so all you have to do is sit back, relax, and wait for the matches to arrive.
Make a good first impression
It may seem self-evident, but initial impressions on a date are important on a second date, just as they are in a job interview. You don't want to be known as the man who didn't bother to try or show any interest. Trying to make a positive first impression with your look is the simplest method to do so. Shower and choose an outfit that fits for both formal and casual dates, even if the encounters are virtual. We usually believe that a shirt and elegant jeans or pants are a winning combination, but don't forget about the footwear! If you're wearing shoes, make sure they're polished and not scuffed; if your date is more casual, sneakers are OK as long as they're clean and not too worn out.
Do not put push too much
If you aren't usually outgoing, the prospect of conversing with total strangers may intimidate you, prompting you to resort to corny one-liners in an attempt to impress – but don't! Instead, chat to them as though you've known them for a long time and simply be yourself. You'll find the conversation flows much more smoothly if you establish excellent eye contact, smile, and show real interest in what they're saying, and you will feel more relaxed and at ease.
Keep in touch with your partner
Always appreciate your date for their time and let them know you had a wonderful time by sending them a note later. And if the chemistry isn't perfect for you, which it doesn't have to be, just be honest and tell them you had a wonderful time but the chemistry wasn't quite right. By informing them, they will be able to move forward instead of wondering what went wrong.
Tell them if you enjoyed your date and would like to see them again. In today's dating environment, the age-old adage of playing hard to get doesn't work, so tell them you'd want to meet them again — but don't come on too strong.
Always discuss important moments
When the date is done, one of the greatest things you can do is talk it over with someone you trust, whether it's a friend or a matchmaker. It's beneficial to talk to an objective individual about the date, regardless of whether it went well or not because it will help you to obtain an objective judgment on how things went and how to go next.
One of the most valuable and unexpected advantages of employing a matchmaker is that they may help you discover a lot about yourself. They can boost your confidence and help you relax by removing the burden of wondering if you have a love interest in common. Using a matchmaker may help to clarify the dating process, and after a while, even if some dates don't work out, you'll feel better about the fact that they weren't suitable for you, allowing you to go on and meet other possible mates with whom you share that spark.
Make sure you know how to make your date fun and interesting even on the internet
How about a little brainstorming to come up with some great ideas on how to make your dating experience the best it can be? We've put up a few ideas to help you have a nice time with your friends. This isn't a set of rules for dating a lady; rather, it's a starting point for you to tweak, add new elements, and come up with even better answers. In any case, here are a few of them:
Classic methods always work
Let's start with some nice dating suggestions. Since we're talking about online dating, we've chosen to take advantage of all of its benefits. The first thing you may do is pay a surprise visit to your lover who lives in another nation. However, be cautious; you must be certain that you are close enough to do such tests. If you're going on a planned date, it's a good idea to take your spouse somewhere different. But what if you don't have any right now? Make an online date in a video chat by using your creativity and a little humor. Who said romance can't be had from afar?
Out-of-box ideas
We also offer a few interesting dating ideas for people who are wary of mundane dates. And, once again, we'd like to start with a long-distance relationship variation. Have you ever tried your hand at video games? In this lovely game, ask your possible spouse out on a date. Can you envision a romantic supper for two in the restaurant you created in Minecraft only for your soulmate? It would be incredible. If you want to liven up your dull dates in real life, we recommend doing an extreme sport together. If you can overcome this obstacle, you have a high chance of becoming a fantastic pair!
Conclusion
Today, online dating is easier and more convenient than traditional methods of meeting people. By using dating services, you will be able to discover a companion that is a perfect match for you. There are no precise rules or regulations to obey, and no unique criteria to meet. The only rule, in truth, is to follow your heart. You can't go wrong with our features since they will point you in the correct way.
At any time, you are welcome to join! The devoted staff of specialists will be available to help you at all times, and the large community of like-minded people will put you at rest. Use the devoted online dating service if you're ready to make a good difference in your life.
Meet new people, pick up new dating tips, and discuss your values with people who share your views. Everyone is welcome, regardless of color, nationality, or creed. Don't be scared to join thousands of other people in taking the first step toward a better life.